Apulian heart and contemporary ease
Apulian heart and contemporary ease
Ddò Relais is the result of the careful renovation of an old Lamia building from the 90's and preserves all the charm of the old rural buildings of Puglia: the harmony of shapes and volumes, the thick walls made of light-coloured stone, the arches and cross vaults, the genius and the magic of dry-stone walls.
The renovation has preserved the integrity of the location and given a new look to the spaces originally used as agricultural warehouses and animal shelters.
The 4 rooms – La Bicocca, Il Fico, Il Cellaio and L'Angolo – and the Suite Il Forno, born from the restoration of the old stone oven, are furnished with attention to details, with custom-made furniture and equipped with all contemporary comforts.
Around the property there are 3 hectares of countryside where guests will find: the swimming pool and solarium, the patio where breakfast is served, the spa with its wellness path, the suggestive outdoor fireplace, the lawns, and the rooftop terrace, which is furnished as an open-air living room for gazing at the stars.
On the property there is also the Villa, which is dedicated to those seeking privacy and exclusiveness: it has an independent entrance, parking space, private swimming pool and solarium. It can accommodate up to 6 people.
We care for the safety of our environment, and we offer eco-friendly services: in the car parks of the Relais and the Villa there are charging stations for electric vehicles, in the bathrooms we offer biodegradable soaps in glass dispensers and we are committed to limiting the use of plastic.
As much as we love animals, we do not accept dogs and reserve the Ddò experience for adults only.
Il Forno
The Ddò Deluxe room was born from the renovation of the old oven in the farmhouse.
A strongly characteristic room with a light stone vaulted ceiling and living room space.
The Rooms
Our 4 rooms La Bicocca, Il Fico, Il Cellaio and L'Angolo are finished in every detail with exclusive wooden furniture designed by master artisans.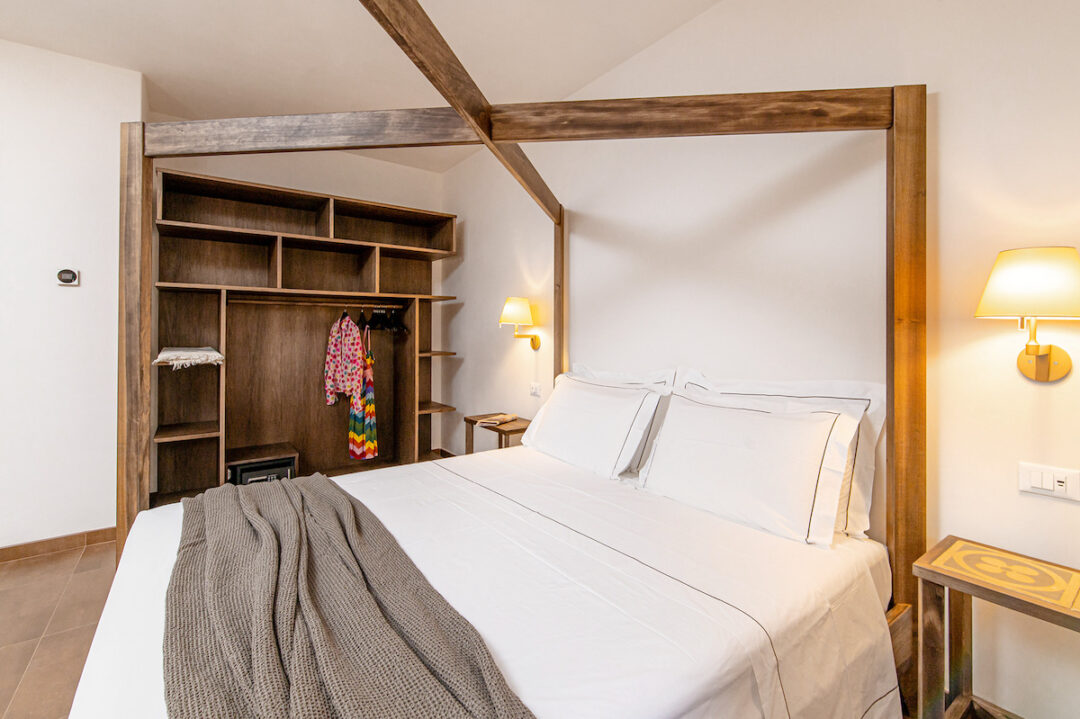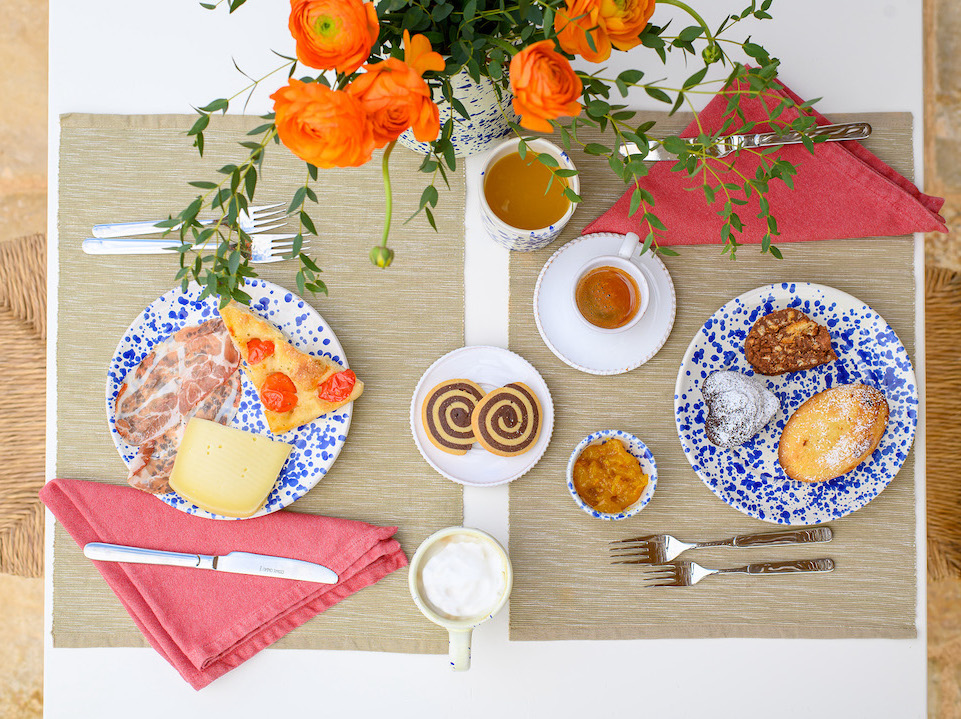 Our Breakfast
Breakfast at Ddò is a palette full of colours and flavours.
Every day our pastry chef prepares bread, sweet and savoury cakes,
shortcrust pastries, tarts and fresh baking goods.
Gallery
Discover our gallery