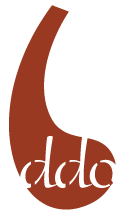 TV Manual "Relais Rooms"
Find out how to use the television installed in your room.
TV Manual "The Villa"
Find out how to use the televisions installed inside the Villa.
Air Conditioner Manual
Find out how to use air conditioners.
"The Villa" Appliances Manual
Find out how to use the Villa's appliances.
Ai prezzi di massaggi e trattamenti va aggiunto +22% di iva
MASSAGES 50 minutes – € 120
Relaxing
Deep Tissue
Lymphatic Drainage
Shaping/Anti cellulite/Draining
Connective
Ayurvedic-Pinsasweda
Cupping Therapy
DDO' MASSAGE 90 minutes – € 150
A ritual for those who wish to gift themselves
360° wellness.
A scrub will be performed to remove dead cells, followed by a purifying wrap
to regenerate the skin.
We will not neglect the face, on which a personalized treatment will be carried out and finally a relaxing massage to give the body a hydration bomb and a massage performed with
the use of soft brushes on the face.
TREATMENTS 50 minutes – € 120
Body peeling + massage
Mud + massage
Bandages + massage
Specific facial treatment
by reservation
 Tel. 3357851145  –  24h before and for a fee
Transfer Bari Airport / Ddò Relais
Transfer Brindisi Airport / Ddò Relais
Hairdresser (in the room)
Laundry (external service)
With the support of some local partners, we offer our customers a series of experiences to experience and
explore the most beautiful Puglia (info and reservations T. 3357851145)
Cooking lesson (Apulian or monothematic: panzerotti, pasticciotti, Apulian focaccia)
Horse or carriage ride
Olive oil tasting
Winery tour in Valle d'Itria with wine tasting
Dairy tour with tasting
Tour in FIAT 500L in Alberobello or Ostuni with driver and tasting of food and wine products Tour of the
Torre Guaceto Reserve Weaving workshop (wicker)
Yoga lesson and brunch at home
Polignano in sup at sunset
Flight over the Valle d' Itria aboard a single engine quad seat
Vintage car experience
Various tours in ape calessino
Boat, electric bike, car and minivan rental
The most beautiful places around our Relais
Stones of Matera
Caves and trulli
Baroque tour (Lecce and Ostuni)
Bari and street food Itria Valley
Tour Olive grove
Castel del Monte Grottaglie
Courtyard
Via Lecce, 91 – Speziale. Tel. 080 4810758, www.trattoriailcortiletto.it
Cibus
via Chianche di Scarano, 7 – Ceglie Messapica
Tel 0831388980
Il Cucco
Corso Umberto I, 137 – Cisternino
tel. 0804449064
Torre Guaceto – distance 32 Km
Cala Maka – distance 19 Km Via Heroes of the Sea, 1
Octagon – distance 24 Km, Località Le Case Bianche, SP90 Savelletri
Il Santos – distance 19 Km, Torre Canne SP90
Santo Cielo – distance 20 Km, Via Appia Antica, Torre Canne
Lullabay – distance 21 Km, via del Procaccia, Ostuni from Pilone
Guna beach – distance 35 Km, C.da Apani – Torre Guaceto